So I purchased a bunch of skating insoles a few months ago and have been testing each one individually. Yet, the question stands: What is the best skateboarding insole?
Well, this post is here to directly compare each insole I tried and rank them from best to worst. There are only three brands to go over today, but I have two other insoles I haven't tested yet that I'll add to later.
You can find my individual reviews here:
Anyway, let's get started.
What Are The Best Skateboarding Insoles?
1. Remind Cush Insoles
It was incredibly close for me when choosing the number one spot. Remind's Cush Insoles and Footprint Gamechangers are both great insoles and really left me feeling refreshed after skating them. I came away from my sessions always with fresh knees.
These Remind insoles were amazingly comfy, thinner, and effective in keeping my knees feeling fresh after a session of flat-ground tricks. They didn't make my shoe feel tight like the Gamechangers did and the insoles conformed to my foot's shape to provide excellent support.
The price is also on the cheaper side ($35) compared to other skateboarding insoles and I never once felt like they were affecting my skating or pop. So it is close, but I love my Remind insoles the best and plan to continue to wear them.
2. Footprint Gamechangers
These insoles are impressive, but they weren't my absolute favorite. Still, they are very good insoles.
They are most famous for using technology that is also used in the space station and having an insole that you "cook" to mold to your foot.
Honestly, it felt like you were walking on air with the Gamechangers and I would forget I was wearing them sometimes. Their impact absorption is out of this world. Yet, the insoles themselves are thick and sometimes don't fit easily into a pair of shoes. In particular, they made me feel like my shoe was tight and it overall was a bit uncomfortable.
I also felt a couple of times that it was affecting my pop while I was skating, but to be fair that might have just been in my head. It happened at the end of a session and I frustratedly took the insoles out and finished skating without them. Most of the time, I barely noticed them as I skated though.
Most people adore this insole.
3. Shred Skateboarding Insoles
These are so far my least favorite insole of the lot I tried. They are a bit more rigid than the Remind insoles and the Footprint insoles. They do have a decent built-in arch support, but the rigidity makes them less comfortable overall.
I honestly think that any skateboard insole will cause you to lose some board feel. Some insoles are almost unnoticeable, but the Shred insoles caused a noticeable loss of board feel. I actually didn't really enjoy skating in them and needed some time to adjust to skating in them.
Overall, I wouldn't say they affected my skating too much, if at all, but it felt a bit like skating blindfolded as there was a disconnect with my board.
They do have pretty good shock absorption and each landing felt like landing on a padded mat and this sensation was nice to experience.
They also have fewer options for designs than other brands so although this isn't a big deal, it is nice to have options.
If you wondering whether adults can learn to skateboard or not, you can read about my experience here.
Review
Summary
| | | | | | | |
| --- | --- | --- | --- | --- | --- | --- |
| Insole | Overall | Comfort | Price | Fitting | Skateability | Design |
| Remind Cush Insoles | 4.2/5 | 4.5 | 4.5 | 4 | 4 | 3.8 |
| Footprint Gamechangers Insoles | 4/5 | 4 | 3 | 5 | 3.5 | 4.5 |
| Shred Insoles | 3.5/5 | 3.5 | 4.5 | 4 | 3.5 | 2 |
| Dr. Scholl's Insoles | 2.2/5 | 2 | 4 | 3 | 1 | 1 |
A summary table for each insole across all categories.
Overall, I enjoyed the Remind insoles the most and you can see the individual breakdown summarized in the table above.
Let's go over the details.
Comfort: Remind Cush Insoles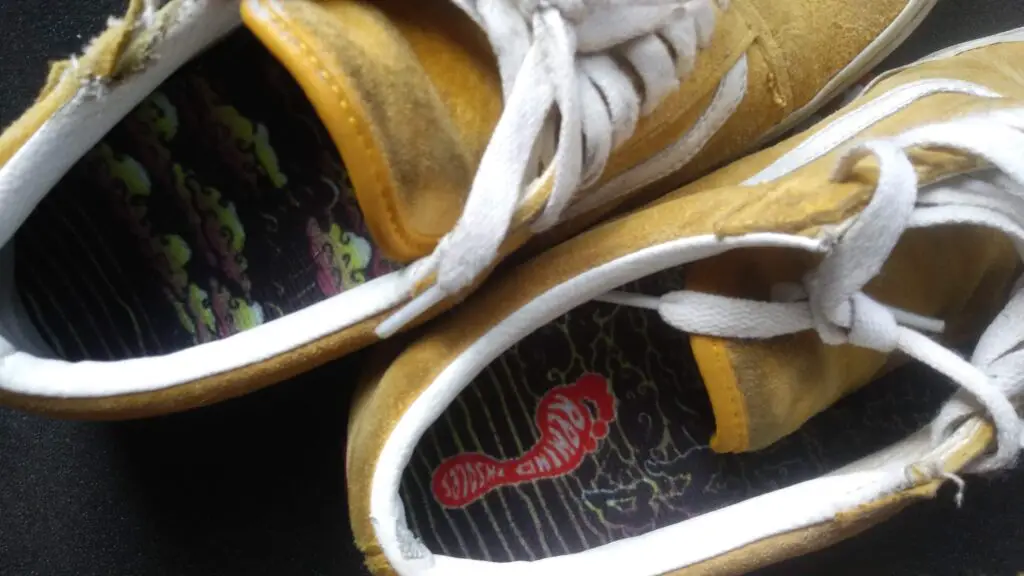 The Remind insoles win overall with comfort. They are thin, fit well inside a shoe, and contour to the shape of your foot. The Gamechangers were too thick and the Shred insoles were too rigid to be very comfortable.
Generally, though all of the insoles provided enough cushion to make me feel fresh after skating and feel like I was walking on air. Gamechangers have the best cushion out of the options, but I don't think you really need the absolute best.
All of these insoles will still save your knees and I think the thin and contouring Remind insoles are the best.
Price: Remind and Shred Insoles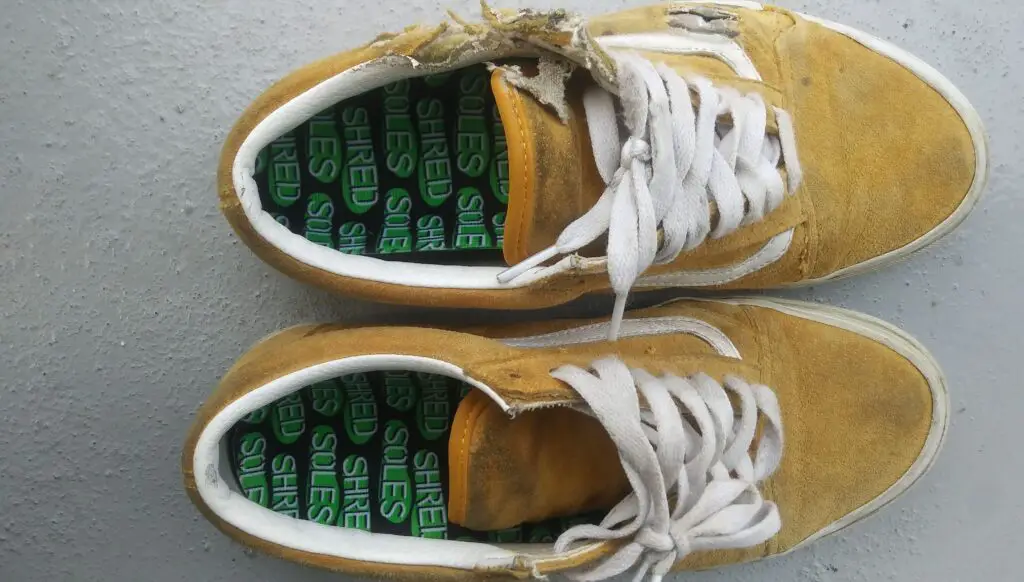 Skateboarding insoles are a bit pricier than normal insoles and Footprint's insoles are about the most expensive skating insole you can get at around $50. Although Remind does offer a heat contouring mold that is about the same price as Footprint insoles.
Remind and Shred insoles are more reasonably priced at about $30-$35 for a pair. The prices are the same between these two brands so there is no clear winner in this category.
I will make a special note about how Dr. Scholl's insoles are actually the cheapest at around $10-$20 depending on where you buy them. However, if you factor in the fact that you'll throw them away shortly after buying them, that's not such a good deal.
You can order these insoles from Amazon or from their respective company site at the same price.
Fitting: Footprint's Gamechangers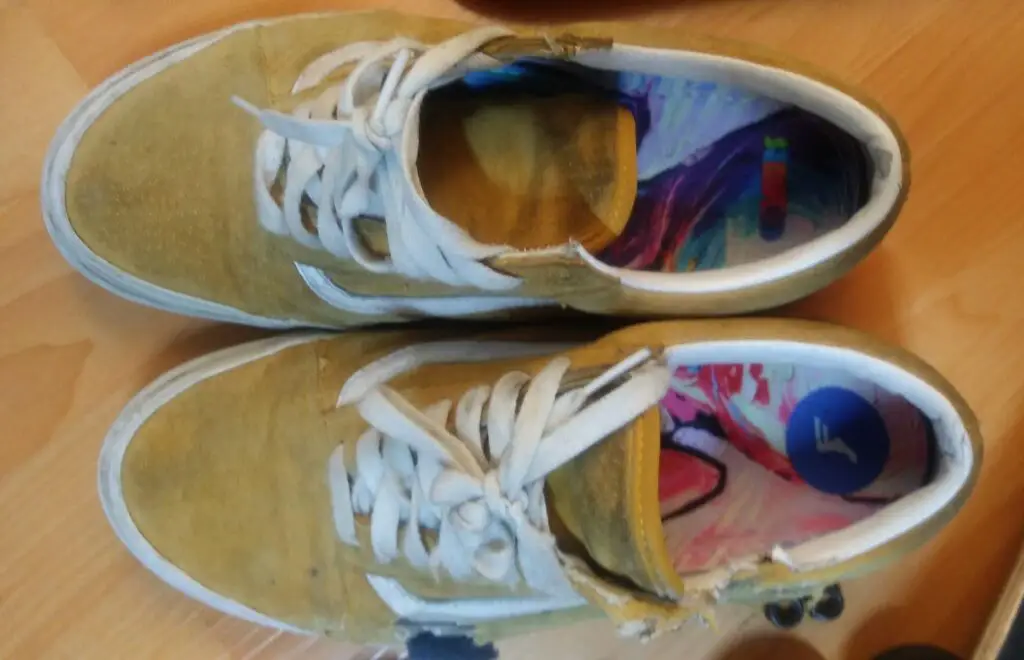 The fitting for the Gamechangers definitely takes this category.
You cannot beat a custom-molded fit and the Gamechangers offer exactly this. The feeling of walking around with the warm insoles changing under your feet is kind of fun and it feels good to know that it isn't one-size-fits-all. The insole can also be remolded any number of times if you accidentally mess up the first attempt. I like to imagine that if I horribly disform my foot in an accident, I can just remold my insole and be good to go.
Next up is the lightweight Remind Cush Insole. This insole isn't head molded but is infused with a gel layer that naturally contours to the shape of your foot. The feeling is wonderfully comfortable and was even ok for me as someone with naturally high arches.
The Shred insoles didn't really compare here. They were more rigid and were definitely less conforming to your foot shape. This makes it important to be careful when choosing size and arch type with this company.
Skateability: Remind Cush Insoles
This was close, but I'd say that the Remind Insoles retain the most board feel and natural skating feel out of all of the options here. I never once felt like they negatively changed my skating or even changed it at all. I only noticed the fresh knees I had after my session.
The Gamechangers and especially the Shred insoles took a bit of getting used to. I think this is because they have thicker soles. I think every insole causes at least a little loss in board feel, but the Shred insoles in particular were bad about this. I wouldn't go so far as to say it affected my skating after I got used to it, but it did make me feel a bit more disconnected from my board.
Design: Footprint Gamechangers
Last and probably least is the design.
Here I just judged it on the design of the particular insole I have and also on the available options that the company provided.
The Gamechangers win here as they have a large selection of awesome and bright colorful designs to choose from. They also have many pro model designs. Personally, I prefer loud, colorful art so this is right up my alley.
Remind insoles are too far behind, but I ranked them lower because they have a lot of very subtle and somewhat boring art. So instance, my Cush Clouds design is a very dark palette with obscure geometric visuals. It isn't quite my taste, but the company does offer a lot of other options including pro models.
The Shred insoles have the smallest amount of options and I think are somewhat poorly designed generally. In particular, the pair of insoles that I have is rather ugly.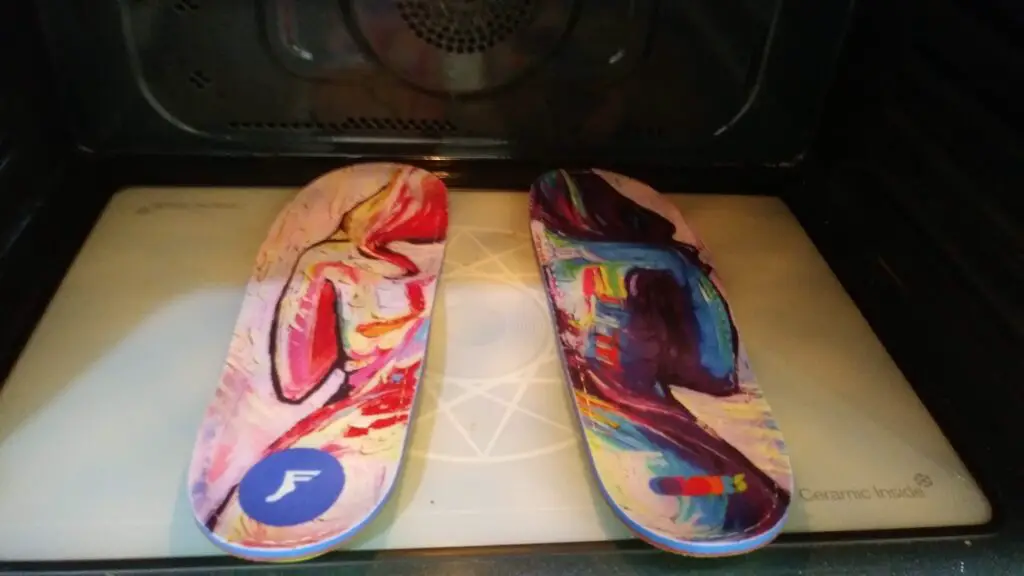 If you want to read about the mental and social benefits of skateboarding, check out my article about the 9 best benefits of skateboarding.
Additional Questions
How Long Do Skate Insoles Last?
There are a few factors that go into how long insoles last. They're kinda like a pair of shoes. How long they last depend on how much wear and tear you subject them to.
Generally, insoles will last for about 6 to 9 months before needing to be replaced. This does depend on how often you use your insoles and how much impact they're taking. If you only skate a couple of times a week and do little flat-ground and street skating, then your insoles will likely last well over a year. If you skate often and often skate stairs, then they could last for a considerably shorter amount of time. (source)
So really even if your insoles last for less than 6 months (and this is unlikely), they are still a good investment considering they protect your health.
What is the price of having knee problems for the remainder of your life? That might be dramatic to ask, but I know plenty of people who stopped skating because of bad knees or bad ankles. Protect your health now and take it seriously. You'll be happy that you did.
If you have flat feet, check out the best insoles for flat feet and protect your joints as you skate.
Are Insoles Good For Skateboarding?
Wearing skateboarding insoles won't make you a better skateboarder if that's what you're asking. But, if want to protect your knees then they are a great investment. I'm an adult skater who wants to skate long-term and insoles are wonderful to keep me fresh ad healthy.
Skateboarding insoles are a great investment if you want to protect your knees from the wear and tear caused by skating. Especially if you like to do flat-ground tricks or skate street style, insoles are a wise investment. Adult skaters or heavier skaters will find that wearing insoles will help stop knee pain and keep them fresher after a skating session.
So yeah. Insoles are great for maintaining your joint health as you get older or if you are a heavier person. So don't hesitate to get a pair. They are also pretty affordable with quality skateboarding insoles starting at $30-$35.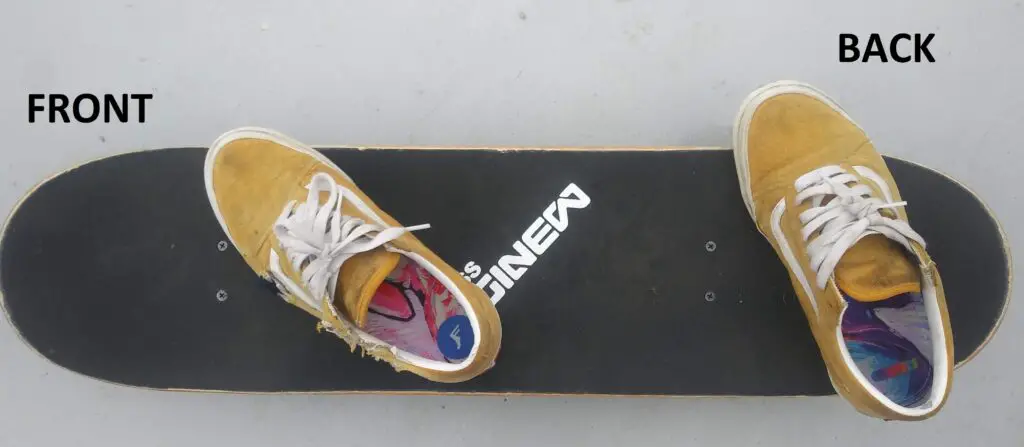 How Do I Stop My Feet From Hurting When I Skate?
Feet pain while skating is a bummer. It can make you not want to skate anymore or end a session early due to the pain. Naturally, we want to have a comfortable time skating. So why do your feet hurt?
There are a number of reasons why your feet might hurt after skateboarding. If you are an absolute beginner, it could be that you have built up the muscles in your feet yet and are feeling pain from excessive soreness. Otherwise, the issue could be due to using a non-skating shoe or a shoe that is too tight. The last thing to try is to try using a skateboarding insole. Skateboarding puts a lot of impact on your feet and an insole can help absorb some impact.
So really it isn't so easy to say exactly why you have feet pain. Go through each one of these reasons and try a remedy the problem. Buy bigger shoes, make sure you have skating shoes, or try an insole. One of these will be the solution you need.
If you want to understand why your knees hurt while skating and learn about prevention tips (one is to use insoles), check out my guide.
Conclusion
All right so that's the gist. Insoles are great for skateboarding if you want to protect your knees and keep healthy. Especially if you are a heavier or older skater, insoles can be a lifesaver.
Remind Cush Insoles are my favorite of the insoles I've tested so far. I have plans to test more insoles and will update this article as I do so. I hope this article helped you make a decision on what insoles are best for you. Trust me, they're a great investment. Investing in your health always is.
Anyway thanks for reading and look out for more content from Board and Wheels.