There are loads and loads of skate companies out there.
They can range from wheel or hardware companies such as Spitfire or Independent to full-fledged skate companies with sponsored riders and pro model boards. This list isn't in any particular order. You might notice that I put Thrasher last on the list, but they are one of the most recognizable skate brands out there today.
Anyway, I hope you find something you like on this list. Every company here has a solid reputation and will provide you will quality gear. Some are cheaper than others and some have more history, but quality gear is quality gear.
Let's dive into it.
Alien Workshop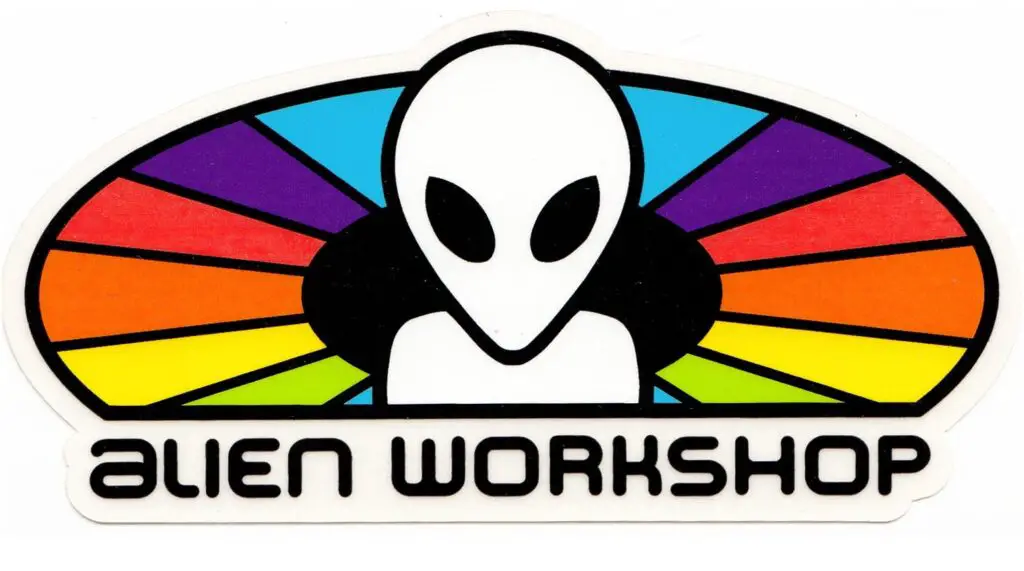 Alien Workshop was the first pro-model board that I ever skated back in middle school. I love the futuristic and colorful deck designs and the long history they have as a skate company.
The company started in Ohio in 1990 at a time when all major skate brands were located in California. The company has legendary video parts such as Photosynthesis with Rob Dyrdek and Jason Dill where Dill admitted to "smoking a to of crack (cocaine)" during the filming of that part.
The company has returned to being an independent company after having multiple owners during the 2000s and early 2010s. I love their vibe, graphics, and skate videos.
Check them out.
Toy Machine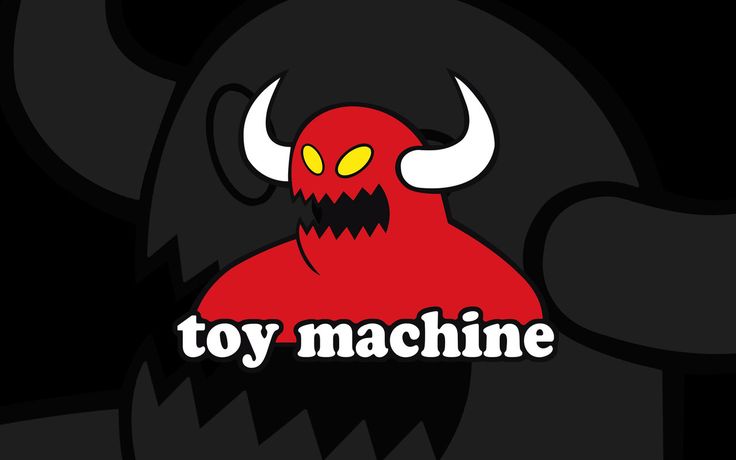 Toy Machine was one of the most respected skate companies during the 90s and had some of the industry's most talented riders skate for them during that time.
Their devil logo is iconic and easily recognized and they still put out great skate videos to this day. Founded in 1993, elite skaters such as Chad Muska, Elissa Steamer, and Bam Margera have all rode for the Toy Machine team. Their 1996 Welcome to Hell video part is classic and definitely worth a watch.
Blind Skateboards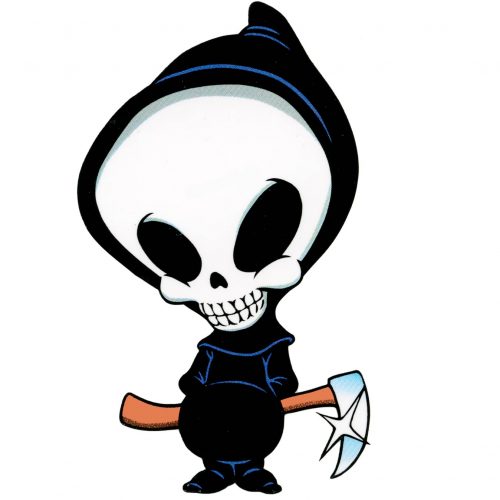 Founded by Mark Gonzalez in 1988, Blind Skateboards has a whole lot of history and style.
Their iconic logo of a grim reaper is familiar with most skaters. The company has stood the test of time and some people love their peculiar vintage comic book and cartoon-style graphics. They have a solid group of team riders and some greats such as Danny Way even briefly rode for them.
They make good skateboards so if you dig the art style, go ahead and pick one up.
Who makes the best skateboarding hightop sneakers? Check out my complete guide here.
Powell-Peralta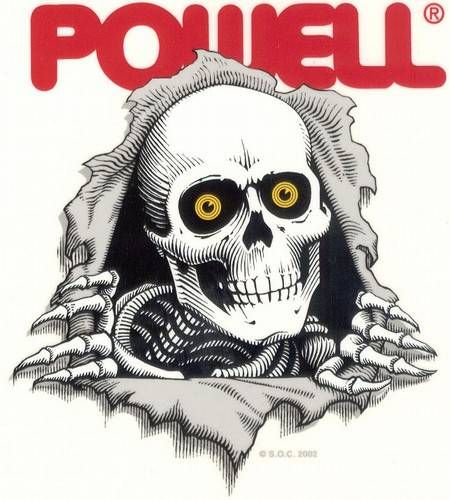 I could literally write an entire post on Powell-Peralta alone.
The names are combined from Stacy Peralta and George Powell in 1978. They are one of the oldest skateboard companies out there and are headed by the legendary Stacy Peralta who was an original Z-Boys member and helped create the Bones Brigade. Those achievements and his great cinematography are incredible contributions to the skate community.
They continue to do innovative things as a company that other brands simply don't do. One great example is their Andy Anderson flight deck. This skateboard is one of the most uniquely shaped and designed boards I have ever seen. Watch Andy explain each little detail here.
Powell-Peralta is also behind Reds Bearings which are the most popular skateboard bearings you can buy.
Independent Trucks

Independent Trucks was founded in 1978 by a group of skaters who want to solve the problem of the lack of quality skateboard trucks. In the late 70s, Bennet Trucks and Tracker Trucks were around, and "one broke and one couldn't turn".
The company has stood the test of time and now is the default choice for quality skateboard trucks in the industry. They offer a lifetime guarantee if the axle gets bent or if there is some manufacturing error. Great value and great company. Support these guys.
Element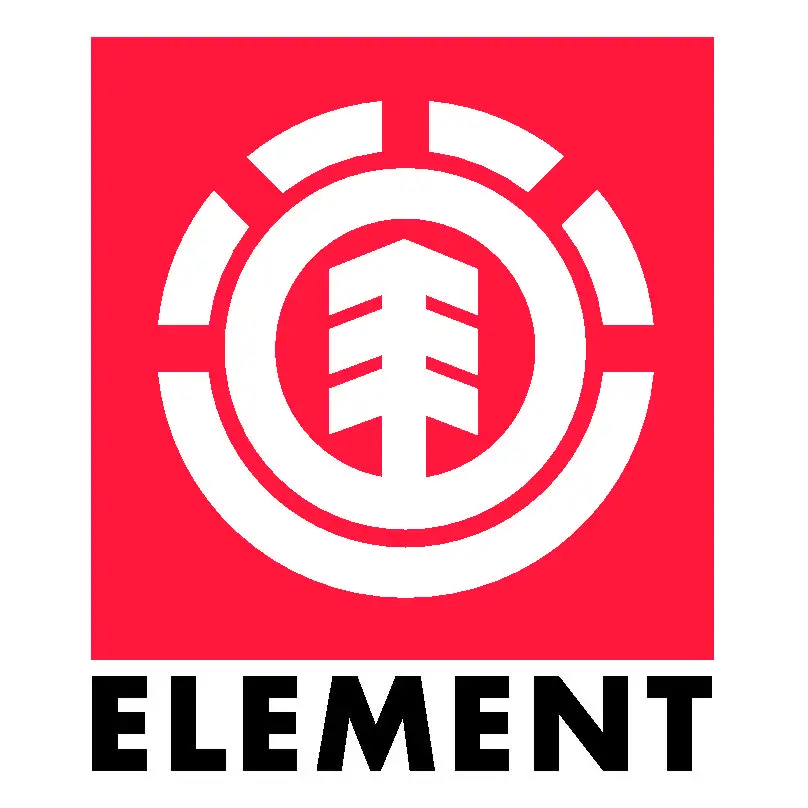 Element sponsors huge name skaters and makes great boards. I'm actually skating an Element Nyjah board as I am writing this (not at literally the same time).
The company was founded in 1992 and the Element logo is unmistakable. The company is worldwide and I don't think I've ever been inside a skate shop without Element boards. The company doesn't get much press besides re-sponsoring Bam Margera recently. They are just incredibly well run as a company.
Bones Wheels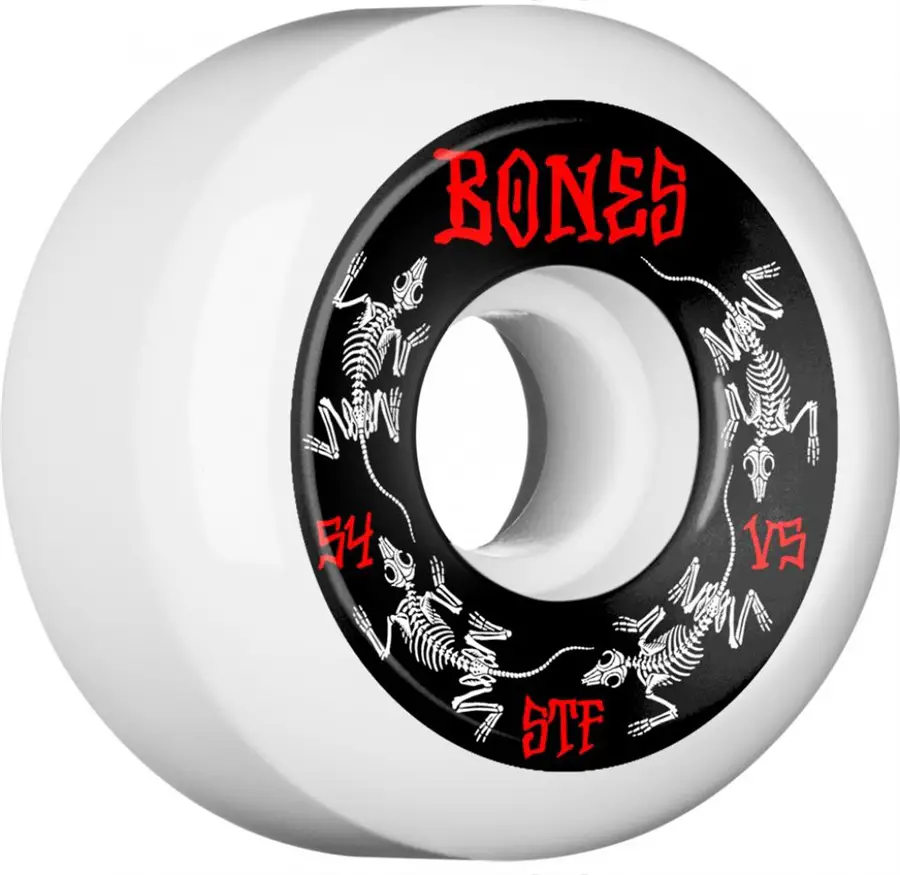 Bones Wheels are extremely well-respected hardware in the skate community and maybe only Spitfire wheels get more praise than they do. Bones wheels are versatile and perform well on many different surfaces. Go check out one of the many reviews online.
Besides their reputation, there isn't too much info out there regarding Bones wheels. They sponsor pros as well as amateurs though so they are definitely giving back to the skate community.
Girl Skateboards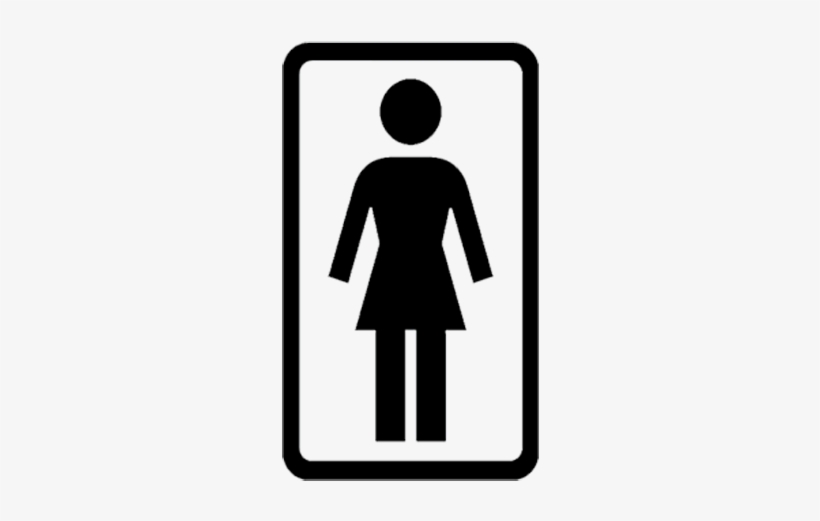 Girl was started in 1993 with the idea to give prop skateboarders a future. Once their knees give out and they can't skate anymore, they can still give back to the skate community and make a living.
Girl has been putting out great full-length skate videos with their sister team Chocolate since the early 90s. Legends such as Eric Koston have skated with the team and they are a great example of a skate company started by skateboarders for skateboarders. I also love the simplicity of their minimalist graphics.
Chocolate Skateboards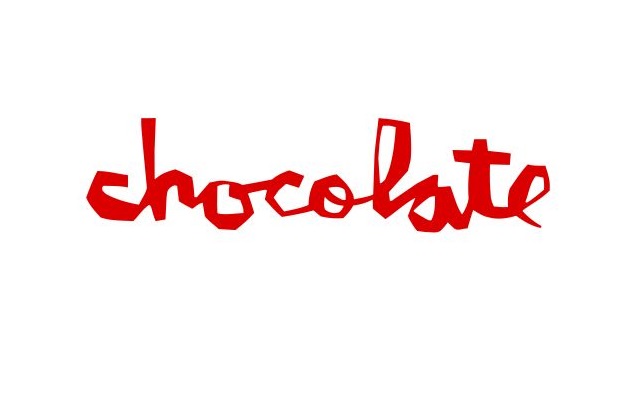 The sister company and team to Girl Skateboards. They are under the same distribution company and were similarly founded in the mid-90s just after the formation of Girl Skateboards. Apparently, they realized the need for a 2nd brand and team after being forced to leave behind good friend Chico Brenes when going on a tour.
Chocolate Skateboards decks are similarly simplistic like Girl designs but often incorporate more color. They really are kind of like Girl Skateboard's 2nd team rather than a standalone company.
Enjoi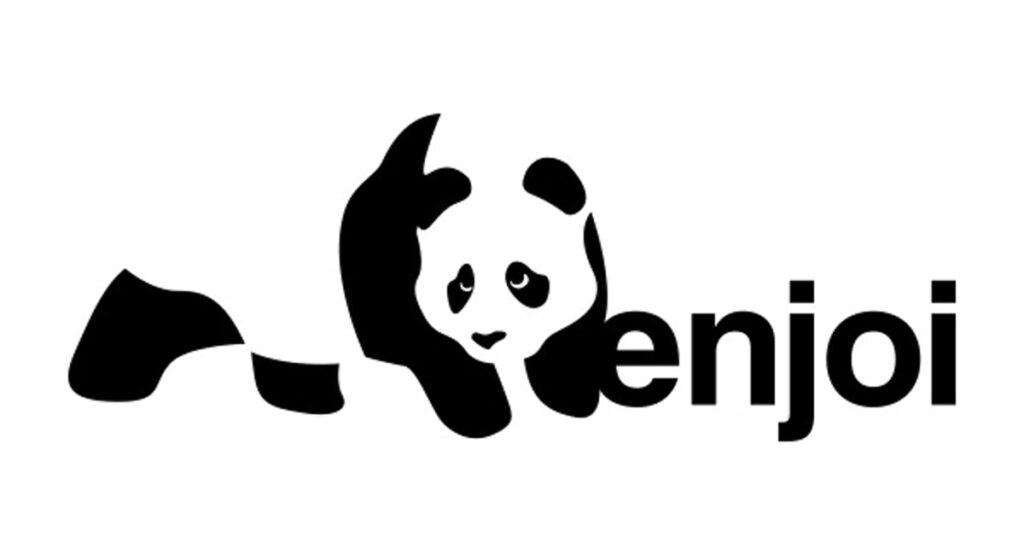 Enjoi was founded in 2000 by Marc Johnson with the support of Rodney Mullen. The iconic panda design and the self-proclaimed idea that skateboarding is just for fun come to mind when you think of Enjoi. Street legend Chris Cole rode for Enjoi for a couple of years.
Enjoi is a solid brand that produces quality boards usually a bit cheaper than other companies. I think you can get completes from Enjoi at around $50-$60 compared to $65-$70 at other companies.
Almost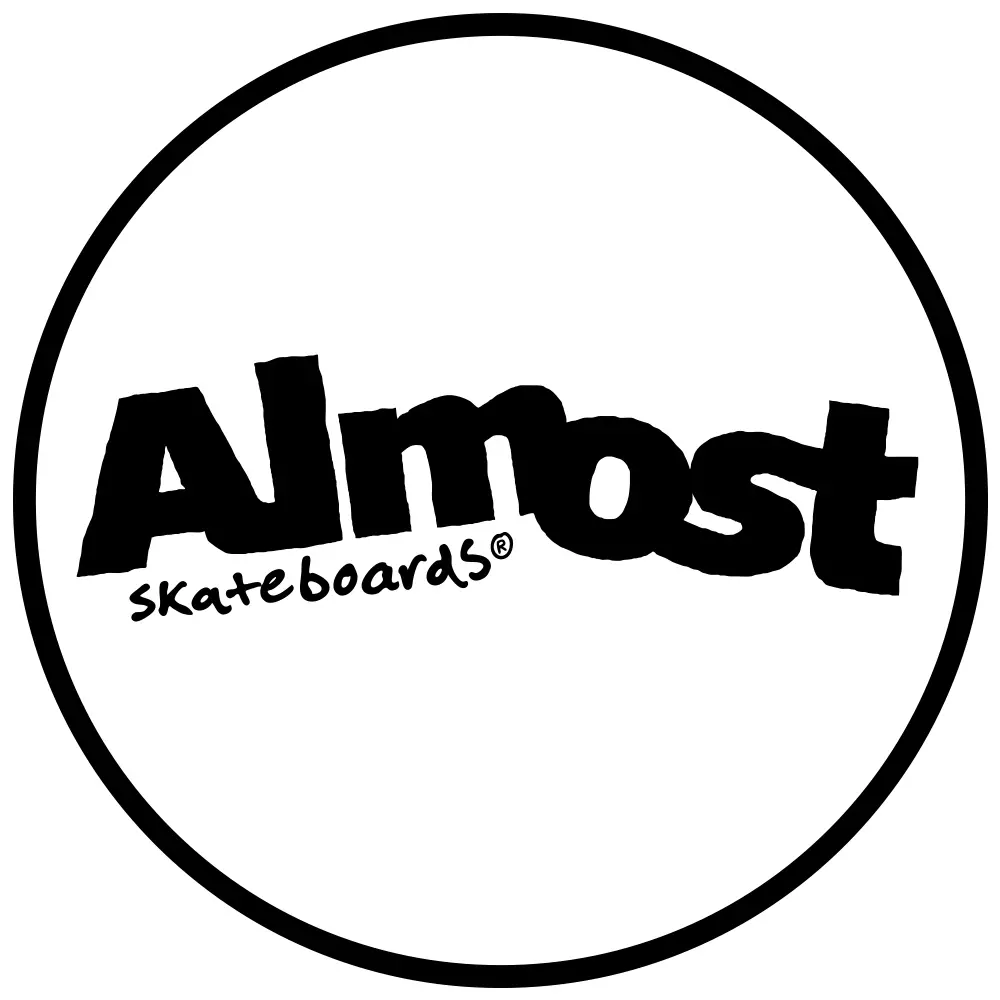 Started by skateboarding's golden child Rodney Mullen and Daewon Song in 2003 after the founder of Enjoi Skateboards left the company.
Almost had an amazing team of skaters right out of the gate. Chris Haslem and Ryan Sheckler were on the initial skate team. The boards themselves are typically 7-ply Maple like most skateboards, but Almost also has some interesting custom decks you can purchase such as the 8-ply Impact Support deck and the Uber Light deck.
DGK (Dirty Ghetto Kids)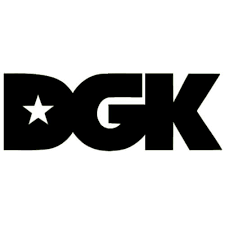 Dirty Ghetto Kids, or DGK, was founded by Stevie Williams in the early 2000s. Stevie Williams has been a pro skater since the mid-90s and is listed by Transworld as one of the top 30 most influential skaters of all time.
DGK's most famous graphics are variations on the Sour Patch Kids design and logo. The decks are pretty cute and the boards are well-made if you want to pick up one. They also sell clothing and other merch such as skate wax.
Mind Control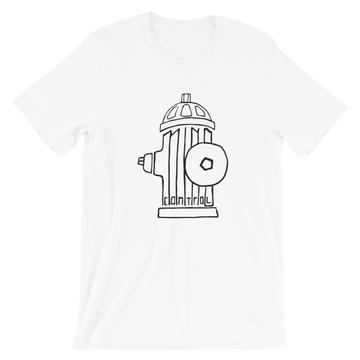 Mind Control is a helmet and street clothing company started by Andy Anderson.
Andy is one of the few pro street skaters who makes a point to always wear a helmet and that is extremely commendable. The Mind Control helmet is hard to get as it was just released this year (2021) and is currently out of stock, but there are lots of beanies, long sleeves, and t-shirts to pick up from the brand.
The helmet will definitely be in-stock again soon so be sure to check it out and support one of the most wholesome pro skaters out there.
Santa Cruz Skateboards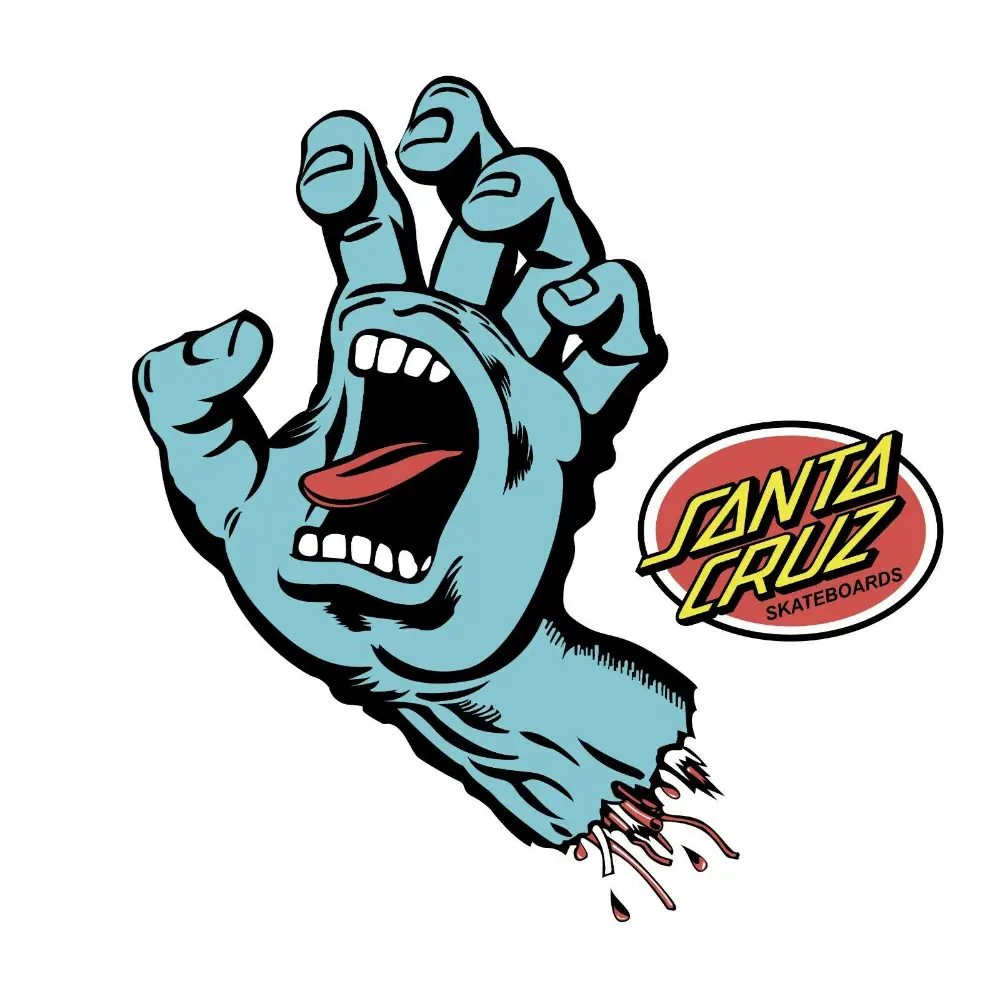 Falling under NHS inc, Santa Cruz Skateboards which was founded in 1973 is the oldest continuous skateboard brand in existence which is pretty cool to think about. The company offers not only skateboards and apparel but also has a great selection of cruiser-style boards meant for cruising rather than tricks.
Their screaming hand logo is all over Southern California. The skateboard decks are well-made, but their cruiser selection is what makes them stand out. If a friend wants to start pushing around, I usually send them to Santa Cruz Skateboards.
Krooked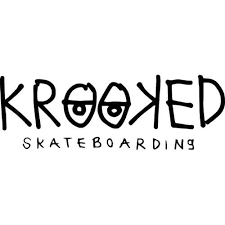 Founded by Mark Gonzalez in 2002 and under the umbrella company of Deluxe Distribution, Krooked is best known for its unique doodle-like deck designs.
Mark Gonzalez also acts as the company's creative director and is the most prominent member of the company. Besides creating distinctive graphics and design of the decks and clothes, Gonz has been creative with the company's filming and video parts. He is responsible for the first 360 degrees skate video.
The decks are made with the normal quality expected from 7-Ply Maple.
Anti Hero Skateboards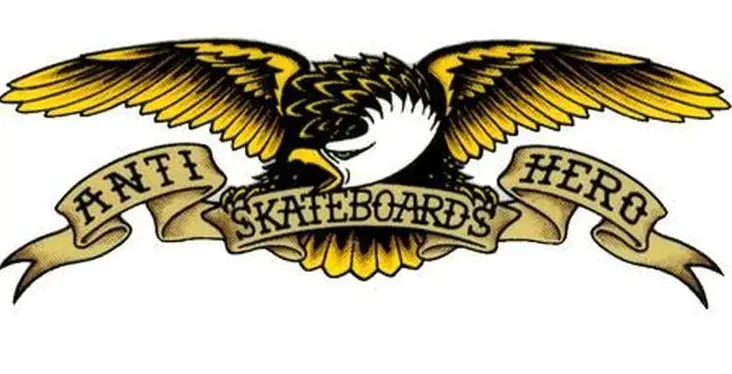 Most known for their American eagle logo, Anti Hero Skateboards is also under Deluxe Distribution with Krooked.
Founded in 1995 with "no plan" by Julien Stranger, Anti Hero Skateboards tries to incorporate Stranger's take life as it comes philosophy. The boards are creative and involve graphics always put in front of a solid color background. The decks are well-made and the clothes are decent. The art style isn't my favorite but to each their own.
Braille Skateboarding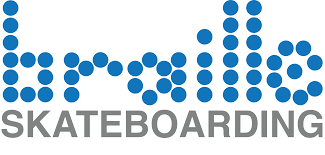 Braille Skateboarding is the company started by the infamous YouTube skater, Aaron Kyro. The company started off as a quirky YouTube channel that just skated weird boards but has grown into a team of skaters who produce content, a brand of skate decks and clothing, and a skating course.
Love or hate him, Aaron Kyro is one of the best skateboarding teachers out there. His videos are clear and instructive and he has helped so many beginners take their first step. So don't feel bad about ordering a new deck from Braille.
Birdhouse

Birdhouse is Tony Hawk's skateboard company.
Founded in 1992, BirdHouse is s company started with fellow Bones Brigade skater Per Welinder and has grown in popularity with the prominence of Tony Hawk's videogames series. Birdhouse sponsors current skaters like Lizzie Armano and has also sponsored legends such as Andrew Reynolds and Bucky Lasek.
Their designs usually feature text or some bird variation such as a vulture skull.
Creature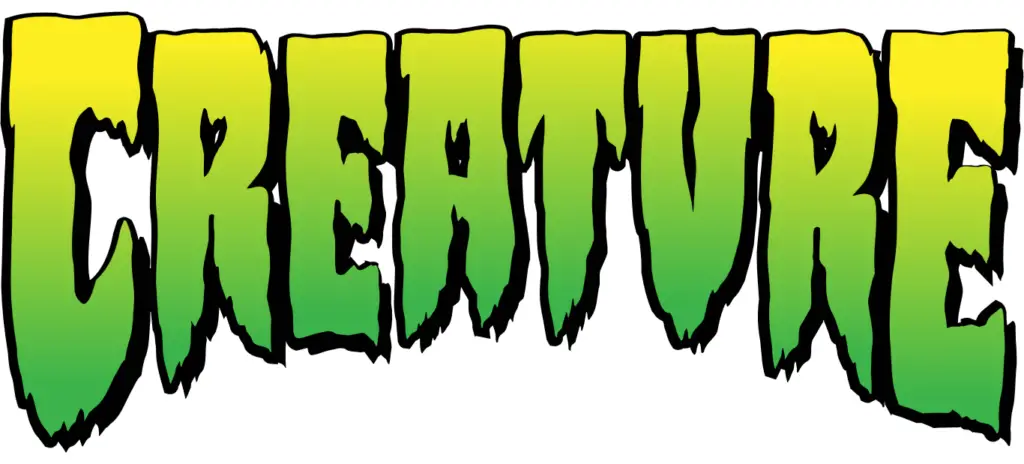 Creature falls under the same distribution company as Santa Cruz Skateboards and is most recognizable for their green and black comic book-like monster designs. NHS is a solid company that gives back to the community and makes quality skate gear.
So if the graphics speak to you, then pick up a board.
Disorder Skateboards
Disorder Skateboards is a new skateboard company started by Nyjah Hudson. Nyjah left his sponsorship with Element Skateboards to start this company and as far as I can tell, it's going well. Many of their original deck prints are out of stock as of writing this article.
Nyjah is currently the highest-profile skater out there now and he is doing well to capitalize on that. So Nyjah fans go ahead and support your boy. Get a Disorder Deck.
Can you skate Dr. Scholl's Insoles? The ones you can find in Walmart? Check out my experience skating with them here.
Baker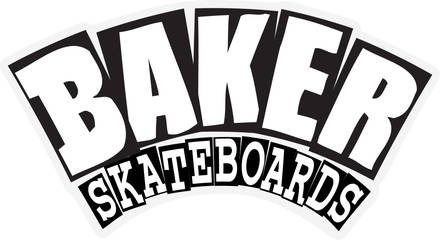 Baker has a storied history in skateboarding.
Besides Baker 3 perhaps being one of the most famous skateboarding videos of all time, Baker has sponsored so much of the best talent that skateboarding has ever seen. The company was founded in 2000 by Andrew Reynolds and has truly produced some of the best skating content since.
Thunder Trucks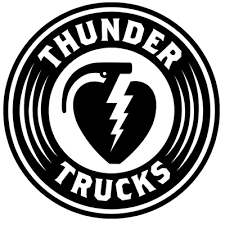 Thunder Trucks fall under Deluxe Distribution with Anti Hero Skateboards and Krooked.
These trucks aren't as popular as Independent Trucks, but they still have a good reputation and offer the same lifetime guarantee for their trucks unless you simply grind them down to nothing. They make pro model trucks which are somewhat unique as most companies don't put the names of skaters on the truck themselves.
They're a solid choice for gear.
Zero Skateboards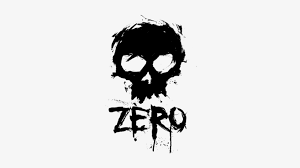 I love Zero because they really focus on skateboarding as a fun activity and even have put out videos with beginner skaters having clips with the pros. Destroyer Dan comes to mind.
Zero used to be a clothing company exclusively in the 90s, but expanded to skateboards and started sponsoring riders. The company logo is a half skull and their graphics feature loads of skeletons, skulls, and blood. It really isn't for the faint of hearts or kids. But, if you're into that sort of soft gore, then you'll love their decks.
Nike SB
Nike SB is a line of skate shoes specifically designed for skating released in the early 2000s. The line marked the 3rd attempt by the company to enter the skate shoe market as most people viewed them as an evil corporation and didn't support them. Nowadays, Nike SB is super popular and you will often see people skating them at the skate park.
They also put out amazing video parts and sponsor huge skaters like Nyjah Hudson. You might be better off supporting a smaller company, but Nike SB shoes are quality and skate well.
Converse CONS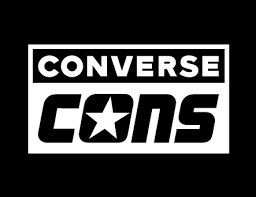 Converse CONS is a line of shoes designed specifically for skateboarding. People might view converse as another large corporation trying to get into the skate market, but to be fair skaters have been wearing converse shoes since the 70s so the history is there.
Converse CONS has quality model shoes and actually sponsors skaters such as Alexis Sablone. Converse are a favorite for skaters and that isn't changing anytime soon. Check out their stock for something you might like.
New Balance Numerics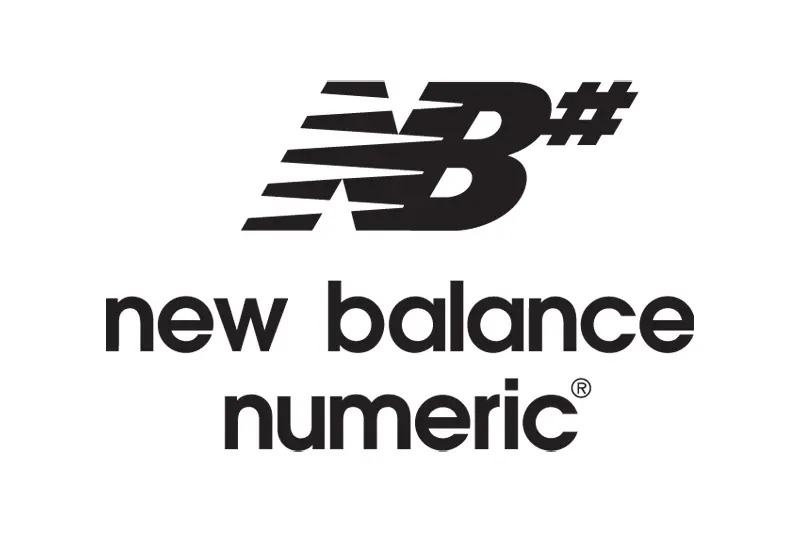 New Balance is another corporation that got into the skate shoe industry. I haven't skated a pair yet, but plan for my next pair to be a numerics shoe.
The reviews are good and they even make silly little additions like a stash spot built into the shoe itself. Additionally, they offer shoes that have no animal products in them if you care about that sort of thing. They have a good selection and are normally priced at around $60-$70 for a pair.
Plan B

Started in 1991 by a team including the infamous Danny Way, Plan B has been producing quality skateboarding gear for a few decades now.
The management has changed around since the company's inception, but they must be doing something right as they probably have and have had the most talented group of team riders in skateboarding. Former and current team riders include Paul Rodriquez, Rodney Mullen, Chris Cole, and PJ Ladd.
Triple 8 Pads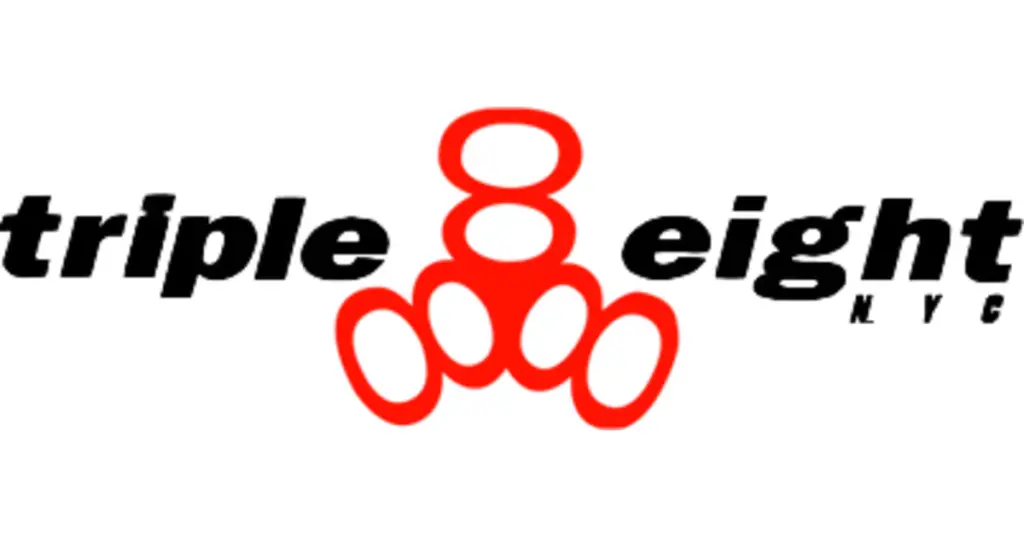 Founded in New York City in 1996, Triple8 has become arguably the biggest helmet and pads skateboarding company there is. They also own 187 KIller Pads and WipeOut kid's skate gear.
My wrist guards are from 187 Killer pads and they have been great for me. The reputation is that you buy your helmet and pads for life. This is true as far as I have experienced, but I guess I haven't lived a full life yet.
Either way, Triple 8 Pads make great safety gear for reasonable prices.
Flip Skateboards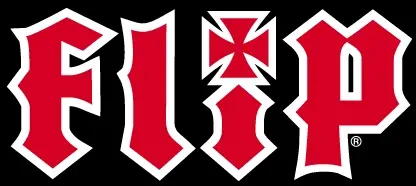 Founded in 1991 in the UK before moving to the US in 1994, the Flip Skateboard owners still proudly claim they are an English skate company.
The company has sponsored some huge industry names such as Ali Boulala, Rodney Mullen, and Bob Burnquist. Their graphics have an old-school feel and often feature the iron cross that is in their logo. If you're looking for skate gear with a British flag on it, then look no further.
Spitfire Wheels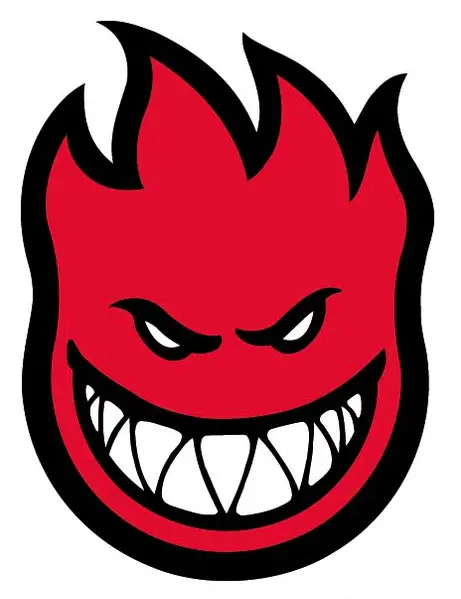 Also falling under Deluxe Distribution, Spitfire Wheels has the best reputation among skateboard wheels in the industry. The company was founded in 1987 and released its first skate video in 1993.
These wheels are well made, versatile, and skate well on many surfaces. You can't go to any skate shop without finding a pair of Spitfire wheels and Spitfire wheels are often local competition prizes. Grab a pair and you won't regret it.
Vans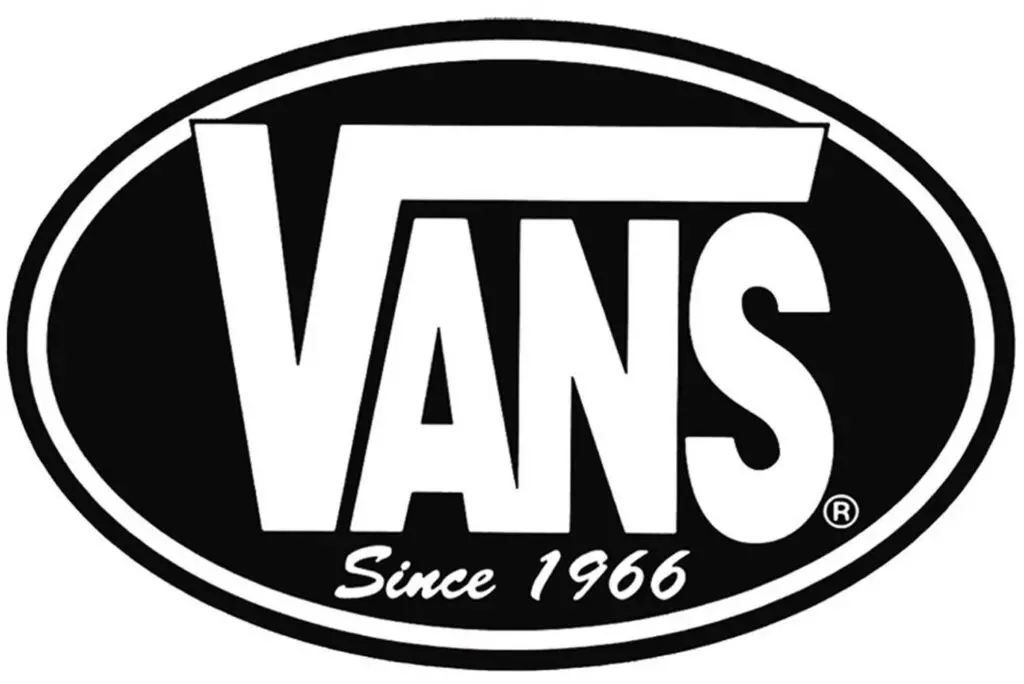 Vans has a long history as a skate shoe company dating back to the 70s in California. They are probably the most historical skate shoe company as early skaters would just use basketball shoes or converse sneakers. Although they are currently owned by a large conglomerate and are an international company now.
Regardless, the Vans Old Skool model and their hightops are a classic look and skate very well. I personally started off skating with Vans and still wear them. You really can't go wrong unless you get their Classics model where the upper is too thin to skate.
Polar Skate Co.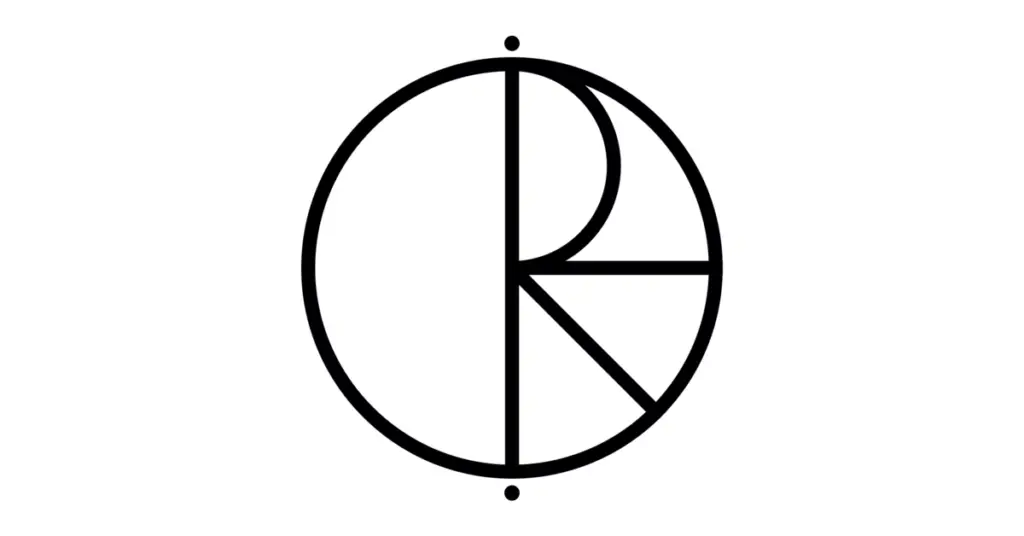 Polar Skate Co. is a Swedish skate company and gear brand based in of course Sweden.
They make vintage-inspired skate shoes and clothing that have really gotten popular in the states recently. I know them as more of a street fashion company than a pure skateboard company, but they make skate shoes, decks, and sponsor skaters.
Their products are on the pricier end and you might pay extra for shipping if you're outside of Europe.
If you want to see the best skate t-shirts and streetwear brands, then check out my guide here with vintage skate shirt information.
Zoo York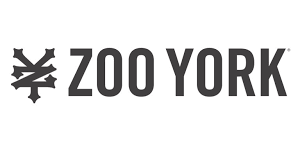 Founded in 1993, Zoo York is one of the original East Coast skate companies. The name is taken from an old New York skate crew called the "Soul Artists of Zoo York".
There is a sentiment that Zoo York has been so watered down these days that it isn't even the same company it was in the 90s and 2000s. They have moved beyond just skate decks and street clothes to sell things like yoga pants so that sentiment might be true. Either way, they have stylish streetwear and sport an iconic logo. They aren't the worst choice out there and the history of the brand is undeniable.
Thrasher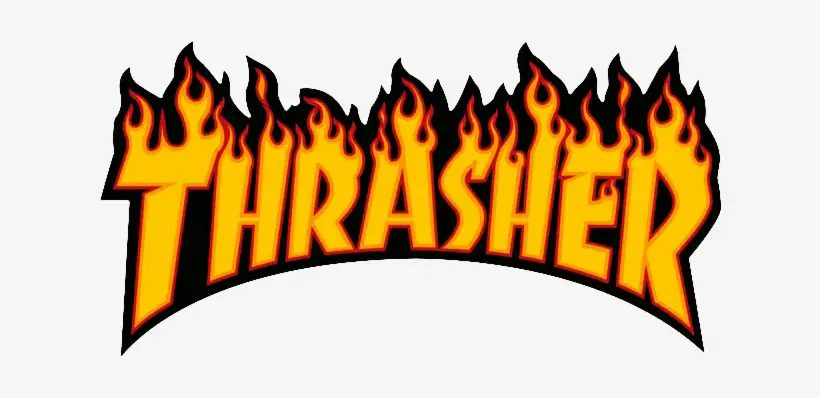 Thrasher Magazine doesn't really need an introduction.
They are probably the most recognizable skate brand out there and they also give out the most prestigious award in skateboarding which is the Thrasher Skater of the Year. Starting in the 90s, Thrasher Magazine helped make street skating what it is today and you can see their iconic flames logo at most skate parks.
Support the magazine by subscribing or picking up other Thrasher merch.
Find out which skate companies will sponsor you and which ones actually have sponsorship applications in my complete guide here.
Conclusion
So that's it.
I hope this list helped you get an idea about the major skate companies out there. Hopefully, you were inspired to dive deeper into a company or two on this list. Personally, I started off with Vans shoes and an Alien Workshop board back in middle school. I still love both of those companies.
Anyway, thanks for reading, and look out for more content from Board and Wheels.
Sources