Getting sponsored is the first step towards the path to skateboarding for a full-time income. The competition is tough and many skaters succumb to injury along the way, but doing what you love for a living is something we all dream about. In reality, very few skaters make a full-time income from skateboarding. If they do, then you've probably heard of them.
Personally, I have no chance of getting sponsored, but I figured I could help someone else out by finding all the companies that will sponsor you. I'll give a little guide on their application process with links as well. I'll start with links to companies that have dedicated sponsorship pages. Most companies do not have these pages.
Good luck and hope this helps.
Skate Companies With Sponsorship Pages and Applications
Bones Wheels
Bones Wheels is a decent-sized company based in California that sponsors pros and amateurs alike. They do wheels and some apparel as well. They aren't incredibly well known so you definitely have a better shot here than with a larger well-known brand. They have a dedicated sponsor page you can find here.
Orangatang
This is a well-respected company with quality hardware and a sleek design. They have a dedicated sponsor page where they openly say that get a ton of requests each day, but still encourage people to send in their footage. Why not give it a shot. Their sponsorship page is found here.
Skate Pro
This company is based in Europe and is more of a large online retailer than a traditional skate company. Regardless they sponsor riders, sponsor events, and are worth checking out. They have a dedicated form to submit to get sponsored that you can find here.
Thrasher
This isn't exactly a sponsorship deal, but I figured that I would include them anyway as it could lead to getting sponsors. Thrasher lets you submit pictures and stories. You can see their submission guidelines here. It is a long shot, but if you get something into Trasher then you are bound to kick off your skate career with a bang.
Usually, Trasher tends more towards the epic street stunts which are kind of unfortunate in my opinion. Definitely don't go try something super dangerous for a shot in this magazine. Chasing sponsorships as a skateboarder is a pretty fool-hardy task. Just create good content, don't push yourself so much that it's dangerous, and put your content out there.
The rest should take care of itself.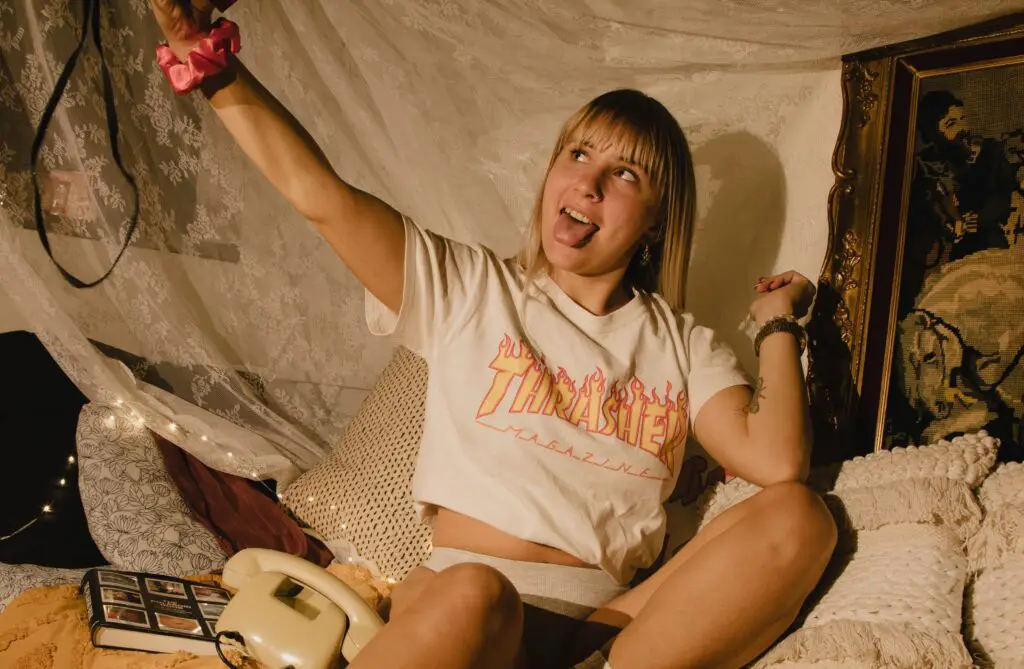 Atlas Trucks Company
This is a smaller truck company that does sponsors. They have a great page that discusses the Dos and Don'ts of applying to be sponsored by them as well. Give it a go if you have the footage ready. Their sponsor application page is here.
If you want to learn about an amazing pro who makes full-time skating income, check out our guide on Alexis Sablone.
List of Skate Company Contact Pages
More often than not a company doesn't have a sponsor page and the only way to try and reach out is by emailing their team manager or using their contact form. This way probably won't lead you to too many successes, but you can always try.
Companies skip making a sponsor page because otherwise, they would get thousands of requests to get sponsored. This could be to your advantage as it means fewer people will reach out to ask.
Be sure to personalize each message and email to the brand and show you have an interest in them. Maybe mention a team rider you admire or show them footage of you wearing their product.
Anyway, below is a list of contact pages for companies without specific sponsorship pages.
Keep in mind that there are hundreds of more skate companies out there. Lots of them don't even have a contact page. If they don't, they will at least have social media. I would suggest you reach out over Instagram or Facebook depending on what SNS sites that company is active on.
How to Get Sponsored as a Beginner: Your Local Skate Shop
It takes a long time to get very good at skateboarding and maybe you want to get some support in the meantime. So how do you get sponsored as a beginner?
Getting a skateboarding sponsorship as a beginner is extremely rare to do. The best way to achieve this is to become an active community member near your local skate shop. If you can't contribute to the community in the form of great footage and tricks, then you need to contribute in some other way.
This could mean just showing up as much as possible and forming relationships with the local skate crowd or even being the head of a high school skate club. You could even just help make great skate videos with camera and editing skills. Anything that allows you to contribute to the culture and that is recognizable by the people around you.
Becoming a great skate takes time, but you can absolutely give back today and who knows, maybe that'll net you some free gear.
Tips to Get Sponsored by a Skateboarding Company
Full disclosure: I am not sponsored and will likely never be. I don't have the skating ability or desire to do so. But, I have spent a long time as a freelancer where I needed to pitch projects to clients and convince them to work with me. If I didn't get work and responses, then I didn't eat so I have gotten pretty decent at my sales pitch.
Let's try and translate those skills over to pitching yourself to a sponsor.
Write a Personalized Message
This is important. Remember up above in this article, where we mention how Orangatang jokes about receiving a billion sponsorship requests a day? Well unless most of China is trying to get sponsored, they are exaggerating, but this means that the competition is fierce.
You need to stand out with your message. You need to not have a generic message. Show enthusiasm. Include names of the team managers even if you need to stalk social media to get these names. Show pictures of you with their brand and explain why you like the product. And lastly, tell your story. Why are you passionate about skateboarding and how has it impacted your life?
People aren't dumb and can recognize a generic message sent out to 20 different brands in one day. Sure you can reuse some parts of your messages, but each one must be unique. You must put in the effort.
Have Quality Footage
This goes without saying really. It doesn't matter how evocative or compelling your sponsorship pitch is if you don't have the skateboarding skills or footage to back it up. Even if you are a great skater if you have no footage then it won't lead you anywhere.
Companies need evidence that you can create good, marketable content that can bring value to their brand. This is mostly a business decision unless it's your local skate shop then they might just be doing sponsors for the community.
So go out and get that footage.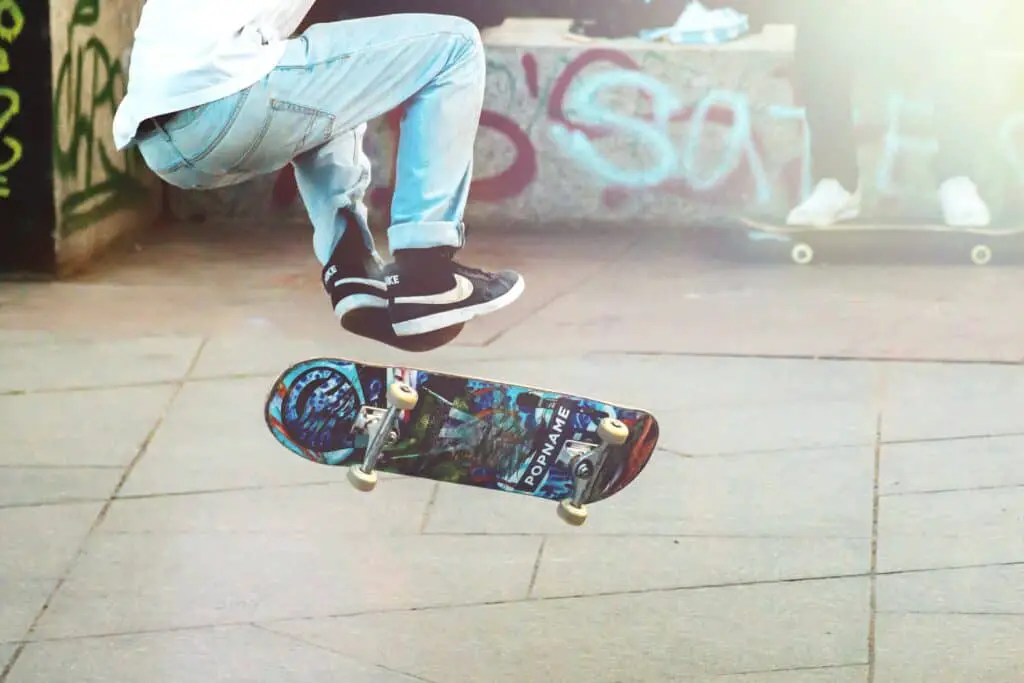 Be Persistent
Accomplishing anything requires consistent effort. You won't get sponsored in a day. Take it slowly and maybe send applications or messages to 2 or 3 companies a day. Really personalize each message and show that you took the time to learn about their company and that you're excited about what they are doing.
Keep growing your footage archives by continuing to film with your friends. Try and get at least one clip a week.
You will likely get discouraged and feel like this is amounting to nothing. My advice is to give yourself a set time period or goal before you judge anything. Something like I will apply to 3 companies a day for a month or I will apply to 100 companies.
If you're curious about the mental and social benefits of skateboarding, check out our guide here.
Don't Spam Someone with Many Messages
If a company that you're interested in doesn't reply to your messages/application, don't send another one. Maybe at most you can follow up 2 or 3 weeks later, but don't resend the whole thing.
You're dealing with people and if they wanted to watch your video and reach out, then they would've done so. You messaging them again will only annoy them and it won't help you get sponsored.
Types of Skateboarding Sponsorships
So not every sponsorship is created equal. Let's go over the general types of sponsorships that you're looking at in order of level of difficulty to receive. First up is being sponsored by your local skate shop. (source)
Skate Shop Sponsorship
This is the easiest level to achieve and really just means that your local skate shop will gift you some gear and your images or videos might be used on their online store or social media. In some cases, this can also lead to working in the store and running social media accounts for the shop. At that point, of course, this has turned into a job.
Usually, the skater is expected to wear company gear at the local skatepark and local competitions.
Amateur Sponsorship
This sponsorship is just one step up from your local skate shop sponsorship. This usually means free gear and occasional paid travel and contest expenses for a skater. The skater will in turn provide videos and photos for marketing purposes for the company. You will not be making a real payday here. Really at most, you have the chance to win contest earnings and get some free trips.
Company Flow Sponsorship
This type of sponsorship is not ongoing, but rather like a stepping-stone to full professional sponsorship. Consider it like the company trying to woo you over to their team or as a "test" sponsorship. It usually just means free gear and the potential to become a fully sponsored skater at a later time. There are usually not written terms for this sponsorship type.
Professional Sponsorships
This is the holy grail of sponsorships that will allow for a full-time income and for you to quit your day job. Unfortunately, it is incredibly competitive to reach this level and most skaters will never do so.
This sponsorship comes with a full salary, health insurance, and usually royalty benefits for the skater's products. Remember that this is a business decision for the company and you will only be considered for this type of sponsorship if you have the potential to make the company a profit.
When you think about this type of sponsorship think Nyjah Hudson (mind you he just quit and started his own brand), Jamie Foy, and Alex Midler.
Conclusion
If you haven't been sponsored before and you don't have much video, you're much better off trying to get a more local sponsor than any of the big-name brands. I couldn't put many local companies on this list, because it really depends on where you live.
Just search in Google for your local skate shop and start there. This is probably the most realistic option. Don't just go ask for a sponsorship, but become involved in the community there and make relationships first. Friends help friends.
Regardless, you don't know unless you try so go ahead and put yourself out there. I hope some of you actually get sponsored. That would make me happy to know I helped in some way.
Thanks for reading and look out for more articles from Board and Wheels.