If you're a complete beginner or have a kid that wants to skateboard, you might be looking at getting lessons. Skateboarding lessons are the best surefire way to start learning to skateboard safely and confidently.
It really helps to have a qualified teacher point out exactly where you need to improve and guide you along the way. But how much do skate lessons typically cost?
How Much Do Skateboard Lessons Cost?
So you've decided to take skateboarding lessons, but don't know how much to expect to pay. Well, the price varies a lot by region and the cheaper the cost of living, then usually the cheaper the lessons.
There is a lot of variance in how much skate lessons cost and it depends on location and if the class is for children or adults. Generally, skateboarding group classes cost between $20-$50 per class for children and teenagers. Adult group classes cost between $32-$46 per class. Private lessons generally range in price from $30-$80 per hour though high-cost areas such as New York can go up as high as $120 an hour.
The best thing you can do is to search your local city and "skateboard lessons". Our data was taken this way directly from company websites across the United States. Some of the cities sampled include Detroit, Nashville, Portland, New York, LA, San Francisco, Austin, and Miami.
Generally, children's group classes are the cheapest option. Adult group classes are rather rare to find so good luck if you're looking specifically for this. Our adult class pricing data is from Pennslyvania and New York.
If you are wondering what protective gear is necessary and what isn't, check out my complete guide here with average price data.
How Much Do Skateboard Group Classes Cost?
Most of the skateboarding group classes that you'll find will be offered for children and teenagers. That being said, there are often great options of group classes to send your child or teen to!
Skateboarding group classes usually cost between $20-$50 per class with discounts if you sign up for more than one class at a time. There are also skate camp options for children and teens that are perfect for summer and winter school vacations. Adult-specific classes are generally more expensive and range from $32-$46 per class.
There simply aren't many adult classes out there because the demand for them is less. I wish this wasn't the case, but it is. Also many skaters simply never take classes to learn to skate and opt instead to learn from YouTube and other skaters.
If you have some adult friends who are wanting to learn together, reach out to your local skatepark or skate shop and ask them to arrange a class!
How Much Do Skateboarding Private Lessons Cost?
If you're an adult in an area with no adult-specific classes or want your child to have some special attention, then private lessons are probably your best option.
Skateboarding private lessons, or 1-on-1 lessons, are generally more expensive than group classes. The average cost across the United States for skateboarding private lessons is $30-$80 per hour. In high cost of living areas, such as New York or Los Angeles, the price can go up to $120 an hour. Usually, private lessons are appropriate for adults, teenagers, and children aged five and above.
Almost everywhere in the United States will have private lessons available even if there are no group classes. You may need to reach out to your local skatepark or skate shop to ask if anyone is available for private lessons though.
Are There Skateboard Lessons For Adults?
There are plenty of adults who are beginner skaters and naturally adult classes and adult skate nights have popped up in different cities.
There are skateboard lessons and classes offered to adults only, but they are rarer than classes offered to all ages. If you are an adult who wants to take skateboarding lessons, first search to see if your city has any adult skateboarding classes. If there are none, you might be comfortable hiring a private teacher for skateboard lessons rather than take a skate class with children and teenagers.
Honestly, I wouldn't recommend taking a class with children and teenagers as an adult unless you have the mental fortitude of a stoic. I personally would be very uncomfortable. The best way to get skate lessons as an adult is to get private lessons if there are no adult-specific skate classes available.
What To Do If There Are No Skateboarding Lessons Near Me
As I was pulling all of the skateboard lesson data from cities across the US, I noticed something pretty unfortunate. There are some major cities in the US, that don't offer skateboard lessons or at least they aren't advertised. This doesn't mean you couldn't find a skateboarder who could teach you, but it becomes much more difficult to reach out to find a skateboarding teacher.
Cities like Omaha, New Orleans, and Raleigh really had no results for skateboarding lessons come up online. (If you know of any lessons locally in these places, reach out to me and I'll edit this post.)
So what should you do if you can't find any local skateboarding lessons?
Not finding any skate lessons near you isn't so much of an issue. Most skaters learn from other skaters and online than taking lessons. Personally, I never took a skateboarding lesson and mostly learned from YouTube. You can do the same.
I recommend starting off my finding a YouTube video for the basics if you are a beginner or a video for the specific trick you're currently learning if you are more experienced. You can learn so much from the internet alone and learning to skate from online guides has never been easier.
If you are a beginner and want to teach yourself to skateboard, check out my solo skater guide to learning skateboarding alone.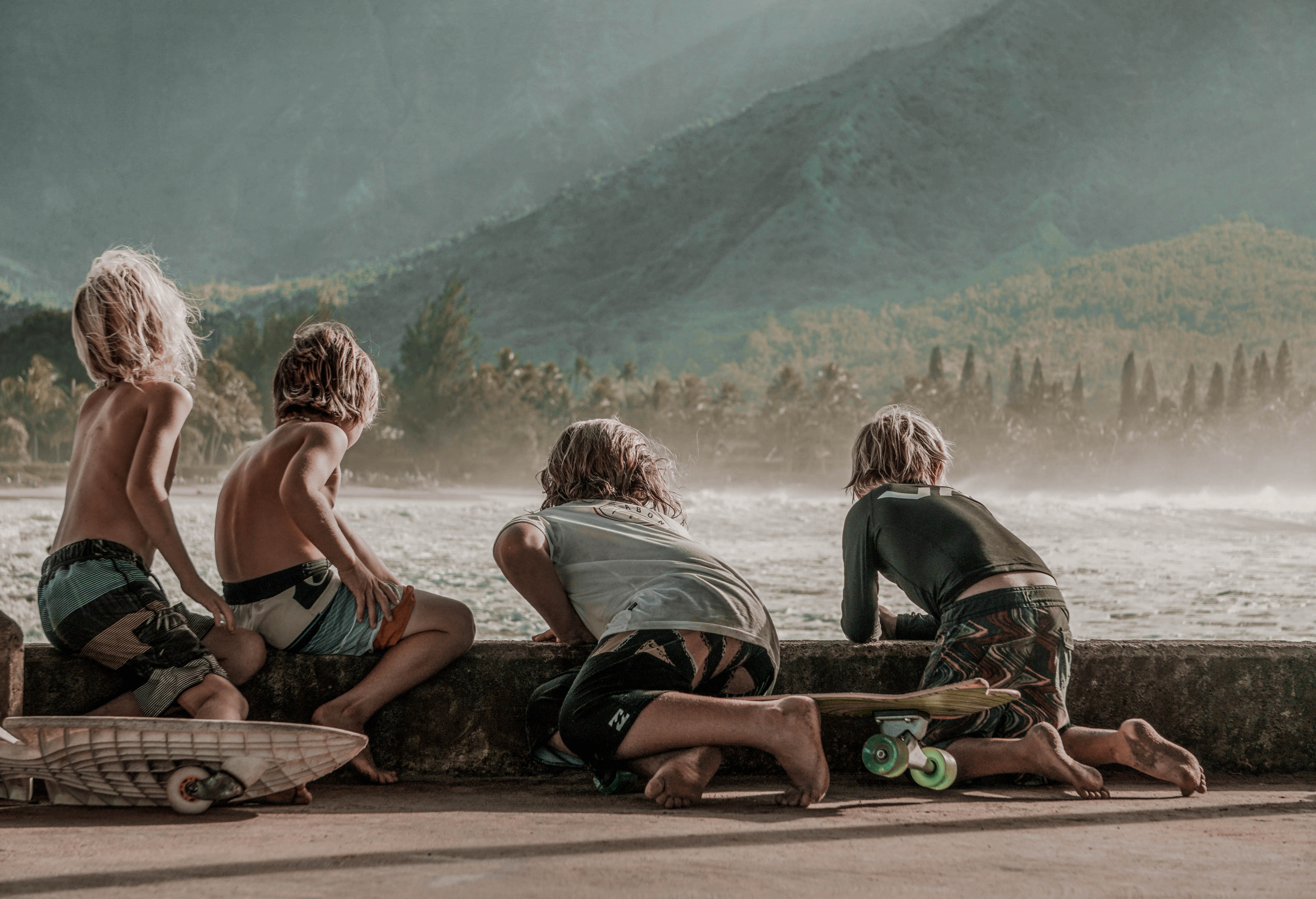 Are There Skateboarding Lessons For Beginners?
It's normal to be shy about taking group lessons as a beginner.
Virtually all skateboarding lessons are catered to beginners. Most people you will meet in a skateboarding class or course will also be beginners. There are some more advanced lessons available, but the skill level for skateboarding lessons doesn't go very high. If you want advanced instruction, you will need to take private lessons with an advanced skater.
Just go for it. There probably isn't another guaranteed way to meet other beginners as easily as signing up a group lesson.
What Are Online Skate Lessons?
This term is a little bit misleading. You aren't actually on a video call with a skateboarding teacher who is telling you how to straighten out your kickflips, but rather just watching a course or lesson online.
Online skateboarding lessons refer to the online courses and guides available that teach skateboarding. Tony Hawk has a masterclass lesson set and Braille Skateboarding has the Skateboarding Made Simple course. There are many free YouTube skateboarding lessons available that can teach you everything from the basics to advanced varial flip tricks.
Personally, I've learned almost everything I know from YouTube skaters. This obviously isn't as comprehensive as a single consolidated course, but it's a free and useful option for those of us who want to get started on a budget. There are also so many skaters who make lessons that you have a good choice of teachers and you can go with whichever one's personality you like the best.
Personally, my favorite online YouTube teacher is Jonny Giger. He is a very relaxed teacher and is an absolute beast of a skater.
Otherwise, there are the increasingly popular Braille Skateboarding videos. These guys are pretty likable and they make quality, easy-to-follow videos.
If you want to read about how often you should practice skateboarding to progress, then check out my guide here with skaters weighing in.
Conclusion
In conclusion, there are generally good options for skateboarding group classes and private lessons for children and teens. There are not many options for adult-specific skateboarding groups classes.
Group classes are generally cheaper than private lessons, but the prices themselves vary a lot depending on location. Usually, if the cost-of-living in the area is high, then the cost of each lesson will also be higher.
Anyway, thanks for reading, and look out for more content from Board and Wheels.