Are There Skateboarding Movies on Netflix?
There are quite a few movies on Netflix, but honestly not alot of the best skating movies. I remember watching Mid90s on Netflix, but it has since been removed (2021).
There are a few skateboarding movies on Netflix, but unfortunately most of the best skating movies on not available to watch through Netflix. Still, you can watch any skateboarding movie online somewhere. The most popular streaming services for skateboarding movies are Netflix, YouTube, Amazon Prime Video, and Google Play Movies.
We can at least go over what is available on Netflix. Netflix also released an Original movie called Skater Girl so there is at least something to watch for skateboarding fans.
If you want to watch or learn about the first skateboarding anime check out our review and guide on where to watch here.
What Skateboarding Movies on Netflix
There are slim pickings for skateboarding movies and documentaries on Netflix. As of writing this article (July, 2021), the following skateboarding movies are on Netflix in the United States region.
That's it. So, yes, this list is very underwhelming. That being said, Skater Girl is an exciting new project of its own. The newest addition to skateboarding movies was added in June, 2021 and follows a young girl from India as she discovers skateboarding.
Keep rechecking this article though, because the Netflix video library changes often. I remember I watched Mid90s on Netflix when it first came out, but sadly it has been removed.
Where Can I Watch the Most Popular Skateboarding Movies- 2021?
Below is a list of the most popular and highest rated skateboarding movies and where to watch them. Notice there is a column for can I watch it for free. This is based on only the legitimate video sources. It is likely you can find all of these movies for free online somewhere.
| | | | | |
| --- | --- | --- | --- | --- |
| Movie | On Netflix? | Where Can I Watch? | Watch For Free? | Rotten Tomatoes Audience Score |
| Bones Brigade: An Autobiography | No | Amazon Prime Video, Apple TV, Bones Brigade, Youtube | Yes (on Amazon Prime Video and YouTube) | 91% |
| Wassup Rockers | No | Amazon Prime Video, Youtube | Yes (YouTube) | 64% |
| Minding the Gap | No | Hulu | No | 91% |
| All This Mayhem | No | Amazon Prime Video, YouTube, Apple TV | No | 89% |
| Dogtown And Z-Boys | No | Amazon Prime Video, YouTube, Apple TV | Yes (YouTube) | 88% |
| Mid90s | No | Amazon Prime Video, Hulu, YouTube, Apple TV | No | 81% |
| Waiting For Lightning | No | Amazon Prime Video, Apple TV | No | 72% |
| Lords Of Dogtown | No | Amazon Prime Video, Google Play Movies, YouTube, Apple TV | No | 81% |
| Skate Kitchen | No | Amazon Prime Video, Google Play Movies, YouTube, Apple TV, Hulu | No | 76% |
| Thrashin' | No | Amazon Prime Video (depends on country) | Yes (depends on country/region) | 71% |
| Paranoid Park | No | Amazon Prime Video | No | 65% |
| Gleaming The Cube | No | YouTube | No | 69% |
| Street Dreams | No | Amazon Prime Video, Youtube | No | 84% |
| Grind | No | Amazon Prime Video, RedBox | No | 79% |
| Slam | Yes | Netflix, Amazon Prime Video | No | 75% |
| Skater Girl | Yes | Netflix | No | 87% |
There are some great movies and documentaries on this list and I recommend you take the time to see a few. Certain documentaries like "Lords of Dogtown" and "All This Mayhem" will give you insight into aspects of skateboarding that are lost on most people.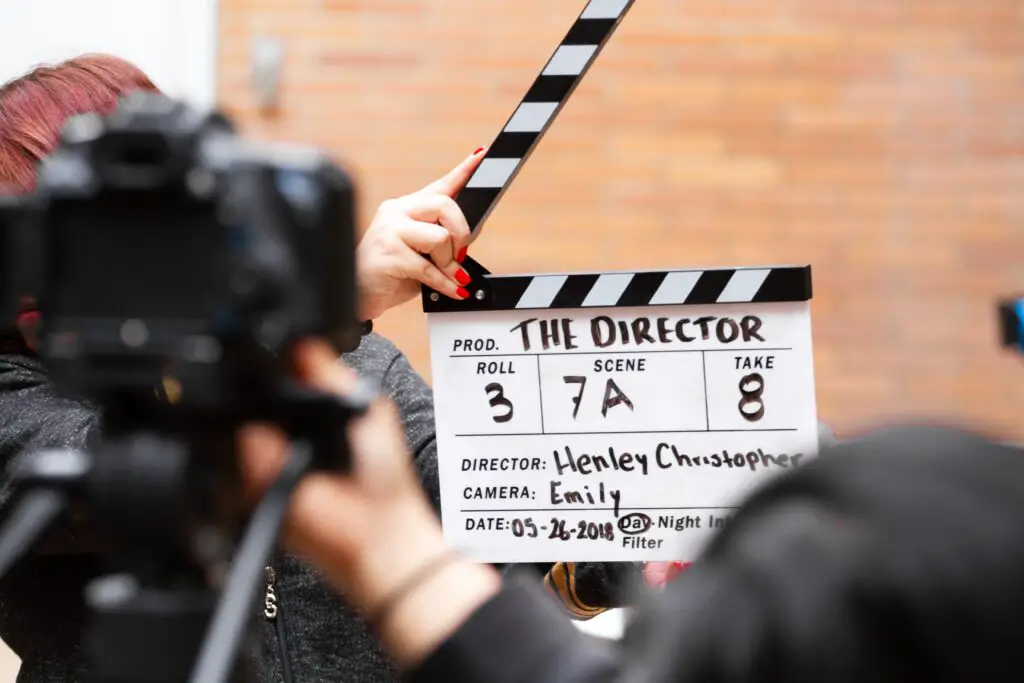 What Are the Best Skateboarding Movies?
Personally, I go by the audience scores on Rotten Tomatoes as the crowd usually knows best. So for this list of the best skateboarding, I'll use the audience score to rank the movies. Forget the critics. The people know.
According to Rotten Tomatoes audience score, the top 5 best skateboarding movies are as follows:
Minding the Gap- 91%
Bones Brigade: An Autobiography- 91%
All This Mayhem- 89%
Dogtown And Z-Boys- 88%
Skater Girl- 87%
This isn't exactly my personal top 5, but it's close. I wouldn't rank All This Mayhem and Skater Girl so high, but they both are still great films. They just aren't my particular taste.
Minding the Gap
Minding the Gap is an amazing documentary that cuts past the aesthetic of skateboarding as a extreme or reckless sport. The documentary follows the stories of three friends and how their troubled homes pushed them to embrace skateboarding as an outlet.
The boys skateboard as a cathartic release to escape their difficult home life, but they struggle to adapt as young adults. Eventually, the friends grow apart and begin living very different lives. This movie starts like a documentary about skateboarding, but becomes about how these friends struggle as they enter the adult world.
Honestly, this documentary is the highest rated skateboarding film for good reason. It's beautifully filmed and presented and you are left with an amazing slice of life piece. I keep coming back to this film and it's really worth paying to see it.
Alternatively, you could probably sign up for Hulu's free trial to see it.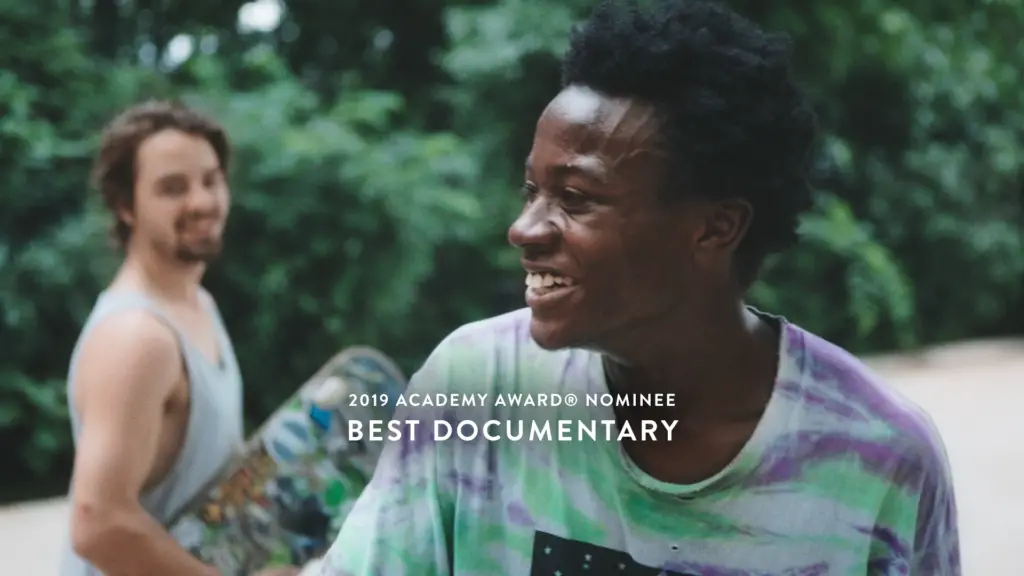 Bones Brigade: An Autobiography
The Bones Brigade: An Autobiography is a great documentary about the most legendary skateboarding team that has ever seen the light of day. It all started with Stacey Peralta who had already started a small skate company and wanted to make a skate team.
The team was formed with previously unknown guys and some of these skaters went on to become legendary names such as Tony Hawk, Rodney Mullen, and Steve Cabellero. These guys go on to pioneer how to be professional skaters and how to really make money from skateboarding.
The team was amazing and struggled with the pitfalls and pressures of success. The documentary gives great insight to the development of skateboarding and these guys invented a lot of the tricks that are commonly known today including the ollie.
Not as emotional as Minding the Gap, but a great documentary nonetheless.
All This Mayhem
This is another documentary about the Pappas brothers who are a notoriously wild, yet talented skaters from Australia. I liked the documentary and how it details the rise and fall of the brothers, but I honestly didn't enjoy the documentary so much.
A large part of the documentary is how the brothers clashed with Tony Hawk and how there was bad blood between them. Tas Pappa comes across as quite bitter about the whole thing and there are questions if the producers made it seem like more of a controversy than there really was.
The documentary did promote the idea that Tas Pappas was removed from the 1999 X-games best trick contest so that Tony Hawk could do the trick. I'm not sure if this was true or not, but the documentary doesn't paint Tony Hawk in a good light.
I wouldn't put in my personal top 5 skatebaording movies, but still worth a watch.
Dogtown And Z-Boys
Dogtown and Z-boys is another documentary that goes back to the absolute beginning of skateboarding in Southern California. This is where Stacy Peralta began and where skateboarding caught the world's eye.
Groups of young skaters reinvented the sport and took it to competitions, empty swimming pools, and drainage ditches. The invention of urethane wheels helped the sport evolve into what it is today.
This is a feel-good documentary that retains a gritty feel as the sport emerged from the Dogtown Surfing scene kids. The early skaters of Dogtown were mostly from broken homes and poor families. Once the sport began to get recognized again, the early skaters are given an opportunity to cash in on their newly gained notoriety. Unfortunately, the environment becomes a bit desperate and competitive
I love this documentary. It's presented with the characteristic style and personality of skateboarding and makes you wish you could experience a Southern California summer as a teenager experimenting with skateboarding and surfing. You feel like you wish you could catch the wave of culture that rose up in Venice Beach.
I love this movie, and you should absolutely watch this documentary. It's free to watch on YouTube so you have no excuse not to.
If you want to learn about whether skateboarding is popular culture or not check out our guide here.
Skater Girl
Skater Girl is the newest addition to the skateboarding film discography and is the only movie in the top 5 here that isn't a documentary. The movie is about a young Indian girl who picks up skateboarding and follows her dream of becoming a skateboarder despite the obstacles of living in India and being a woman.
The premise of finding freedom through skateboarding is a tried and true message because it is simply so true. So many skaters find freedom and expression through skateboarding. Yet, it is because you can find inspiration and freedom in so many true stories of skateboarding that this movie falls a bit flat for me.
It is good in the sense you do feel for the main character and it has a feel-good ending, but doesn't quite capture the rawness of real skateboarding and maybe that's not what it's trying to do.
Again, I wouldn't include in my personal top 5 skateboarding movies, but give it a watch as a lighter and feel-good movie.
Conclusion
In conclusion, there's a lot of great skateboarding movies and documentaries out there. Unfortunately, not so many of them are actually on Netflix.
However, there are still plenty of places to watch these films on the internet, and at most you might pay like $3-$4. The top five rated skateboarding movies on Rotten Tomatoes are Minding the Gap, Bones Brigade, All This Mayhem, Dogtown and the Z-boys, and Skater Girl.
These are great documentaries and films and deserve a watch. I prefer some over others, but still they're all great.
So that's all I have to say. I'll keep this updated periodically as sometimes availability changes for these movies as licensing changes.
Thanks for reading and look out for more articles from Board and Wheels.